We are a local firm located on the Central Coast of California. We have been located in the Village of Arroyo Grande since 1987. While we are not a large firm, we are far from average. Our caring team members have decades of experience. We get to know our clients. When you walk in the door we remember your name.
Our mission is to provide quality services with a willingness to teach our clients how to effectively manage their business and their individual finances. We offer a range of advisory services and strive to give you peace of mind. We thrive on helping you move from burnt out and ho hum to a growing profitable business.
In addition to tax return preparation, we provide a range of services to assist you in making the most of your business. We are more than accountants. We are Profit professionals. Our team members would be pleased to assist you with moving from stressed to zen.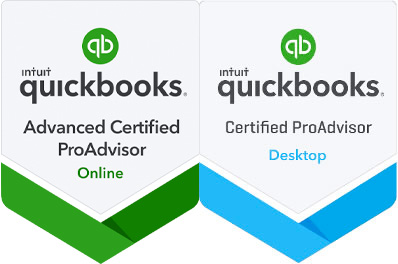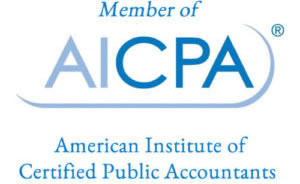 Karen Cassidy, CPA
Karen was born and raised in Santa Barbara, California where she met her husband during her senior year in high school. Eager to get on with "real life" she put her nose to the grindstone and graduated cum laude from Biola University in three years, receiving her Bachelor of Science degree in Accounting in 1983. Karen received her CPA license in 1986 at the age of 23. After five years in Orange County, Karen and her husband returned to the coast, spending four years in Avila Beach before settling in Arroyo Grande in 1991. In addition to two biological children, her family includes two young adults she and her husband adopted from Ethiopia in 2011. As a small town CPA, Karen is able to provide your firm with accounting services and financial statement preparation. Karen is a Master Profit First Professional, Certified Tax Coach and Ramsey Solutions Master Financial Coach. She prepares partnership, corporation, LLC, estate, trust and individual income tax returns. Karen began working with Mark Clark, CPA in 1992. The firm was renamed Clark & Cassidy, Inc. in December 2013. Upon Mark's retirement in 2016, Karen became the sole owner of the firm.
Denise Jannopoulos, CPA
Denise was born and raised Southwestern Michigan. She moved to Agoura, California while in high school. Shortly thereafter, she met the love of her life, Brian, they were married and moved to Arroyo Grande and raised two beautiful children, Heather and Randy. Denise went back to college while Randy was a senior in high school to earn her Bachelor of Science degree in Business Administration from Cal Poly San Luis Obispo in 2003. Upon graduating, she worked for Barbich, Longcrier, Hooper and King in both San Luis Obispo and Santa Maria. Denise has worked with Clark & Cassidy (and formerly Mark Clark, CPA) since 2007. Denise specializes in taxation with an emphasis on individual and gift tax returns.
Linda May, Accountant
Linda grew up in Santa Barbara with aspirations of a career in computers. Circumstances were such that college was not an option. In 1970 Linda met and married her soul mate and they had two children. In 1977 they moved to Santa Maria and later to Nipomo. In the late 1970's Linda went back to school to pursue a career in computers. During that time while working as a computer operator, she was presented with the opportunity to work in the accounting department and decided she preferred accounting to computers. In the mid 1980's Linda and her husband purchased a retail store and began a 25 year adventure as business owners where Linda handled all things IT as well as the accounting for the business. The recession of the last decade led to the closure of the store and another career change. Since that time Linda spent a few years working for a non-profit in the accounting department, then for Eggen & Associates where she became a staff accountant. Linda has over 40 years of experience in all things accounting and is a Quickbooks Proadvisor. Linda began working at Clark & Cassidy, Inc in 2018.
Carina Hilbert, Accountant
Carina was born and raised on the Central Coast. She attended Arroyo Grande High School and married her husband in 1988. They have three grown children and a son-in-law. Carina worked for a local bank before leaving to open a home day care and raise their three children. During that time, she also worked for a student exchange program with most recently as the California Area Manager. Since COVID hit she refreshed her accounting skills and has become a QuickBooks ProAdvisor. Carina has been working with Clark and Cassidy since 2020.
Shauna Boyd, Administrative Support
Shauna Boyd was born in Southern California. She and her husband have three wonderful children. Shauna has a background in office administration, real estate, tax and financial/investment services and marketing. Positions she has held include Executive Officer for a Real Estate Board, management of two multiple listing real estate offices, marketing and client relations for a regional bank and office administration services for tax and investment firms. She is happy to be part of the exceptional team at Clark & Cassidy.
Debbie Lacey
Debbie has lived in Arroyo Grande since she was a toddler. She attended Arroyo Grande High School and met her husband locally in 1985. They have raised six children together and currently have ten grandchildren. Her husband Barry is the founder of Lacey Plumbing in Grover Beach. Debbie is our office manager and is an invaluable part of the firm. She has worked with Clark & Cassidy (and formerly Mark Clark, CPA) since 1997.