We are a local firm located on the Central Coast of California. We have been located in the Village of Arroyo Grande since 1987. While we are not a large firm, we are far from average. Our caring team members have decades of experience. We get to know our clients. When you walk in the door we remember your name.
Our mission is to provide quality services with a willingness to teach our clients how to effectively manage their business and their individual finances. We offer a range of advisory services and strive to give you peace of mind. We thrive on helping you move from burnt out and ho hum to a growing profitable business.
In addition to tax return preparation, we provide a range of services to assist you in making the most of your business. We are more than accountants. We are Profit professionals. Our team members would be pleased to assist you with moving from stressed to zen.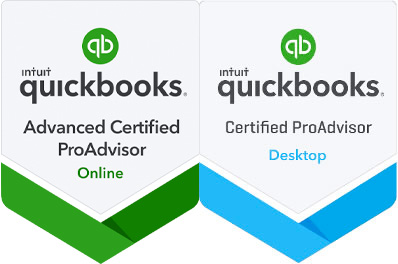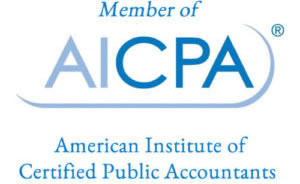 Karen Cassidy
Certified Public Accountant
Karen was born and raised in Santa Barbara County.  She graduated cum laude from Biola University, receiving her Bachelor of Science degree in Accounting in 1983.  After five years in Orange County, she and her husband returned to the California Coast and settled in San Luis Obispo County.  Karen is a Master Profit First Professional, Certified Tax Coach, Ramsey Solutions Master Financial Coach, Investment Advisor Representative and Licensed Insurance Agent.  She prepares individual, trust and entity tax returns.  Karen loves to work one on one with our clients to provide strategic tax planning and wealth management services, focusing on the achievement of financial goals and creating peace of mind about money matters.  Karen began working with Mark Clark, CPA in 1992. The firm was renamed Clark & Cassidy in 2013.  Upon Mark's retirement in 2016, Karen became the sole owner of the firm.
Linda May
Accountant
Linda grew up in Santa Barbara with aspirations of a career in computers.  In the late 70's, she went back to school to pursue that career.  During that time, while working as a computer operator, she was presented with the opportunity to work in the accounting department and decided she preferred accounting to computers.  In the mid 80's, Linda and her husband purchased a local retail store and began a 25 year adventure as business owners where Linda handled all things IT as well as the accounting for the business. The recession of the last decade led to the closure of the store and another career change. Since that time Linda spent a few years working for a non profit in the accounting department, then for a local CPA firm where she became a staff accountant. Linda has over 40 years experience in all things accounting and is a QuickBooks ProAdvisor.  She began working with us in 2018.
Carina Hilbert
Enrolled Agent & Accountant
Carina was born and raised on the Central Coast. She worked for a local bank for several years before leaving to open and manage a home business. Carina also managed a student exchange program as the California Area Manager. When COVID hit and shut down the student exchange program, she refreshed her accounting skills, became a QuickBooks ProAdvisor and an Enrolled Agent. She began working with us in 2020.
Shauna Boyd
Admin & Tech Support
Shauna was born in Southern California and currently resides out of state. She has a background in office administration, real estate, tax & financial/investment services and marketing. Shauna has managed two MLS real estate offices, provided marketing & client relations for a regional bank as well as office administration services for tax and investment firms. She is our Tax Dome expert and assists our clients with digital upload of documents and digital delivery of tax returns. Shauna has been with us since 2021.
Melissa Stack
Admin & Bookkeeper
Melissa was born and raised in San Luis Obispo County. She has a background in administration, office management and accounting. Melissa has also been an entrepreneur and owned a local Auto Parts store with her husband in 2004. Other positions Melissa has held are office manager & bookkeeper for a local well known car wash and office manager & staff accountant for a local accounting firm. She is delighted to be part of the exceptional team at Clark & Cassidy, Inc. and is looking forward to her future with us. Melissa has been with us since 2022.
Seasonal/Remote Team Members
Denise Jannopoulos
Certified Public Accountant
Mary Wallace
Enrolled Agent